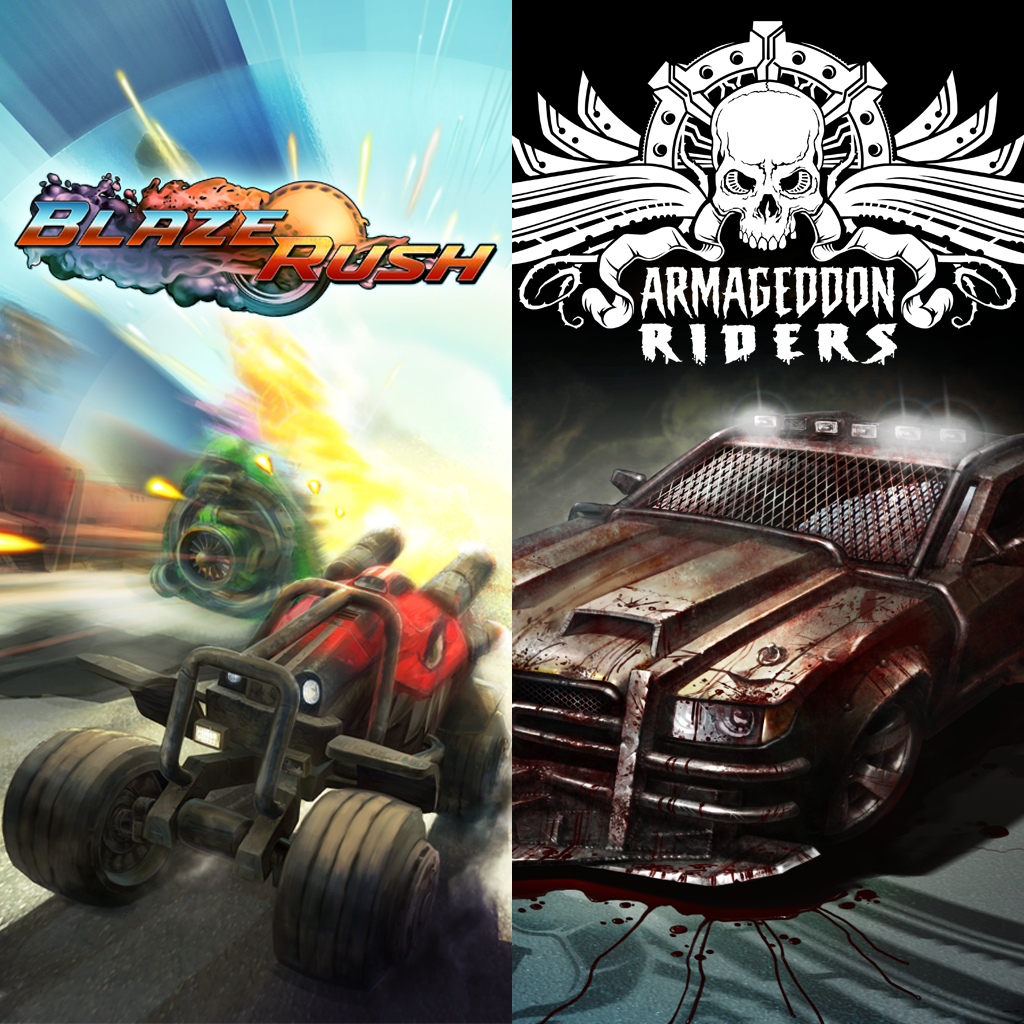 Dear friends!
March 15, 2015 markedthe start of the 66th season of Formula 1. To honour this event, we are releasing a collection of our games for PlayStation 3! The 'Wroom Wroom Bundle' contains the games 'BlazeRush' and 'Armageddon Riders'. Immerse yourself in a sea of emotion and adrenaline, become a champion. Chase through the streets of cities and other planets, and compete with rivals to prove superiority on the road!
Wroom Wroom Bundle contains the following games:
Blaze Rush — a dynamic arcade racing survival game with no health, no levelling and no brakes!
You can assemble a team of friends to play in local or online multiplayer, choose a car to your taste and chase, blow up and cut off!
Armageddon Riders — huge speeds, rivers of blood, brutal machines with destructive weapons: spikes, saws and knives, crazy nitro-boosters.
Do not miss this offer!
We wish you tons of unforgettable moments and many victories!
Buy the bundle at PSN America for 11.99 USD
Buy the bundle at PSN Europe for 11.99 EUR